Let's be part of the change and build a more inclusive future, focusing on people and their unique characteristics and not on clichés and their diagnosis in order to eliminate barriers and stereotypes.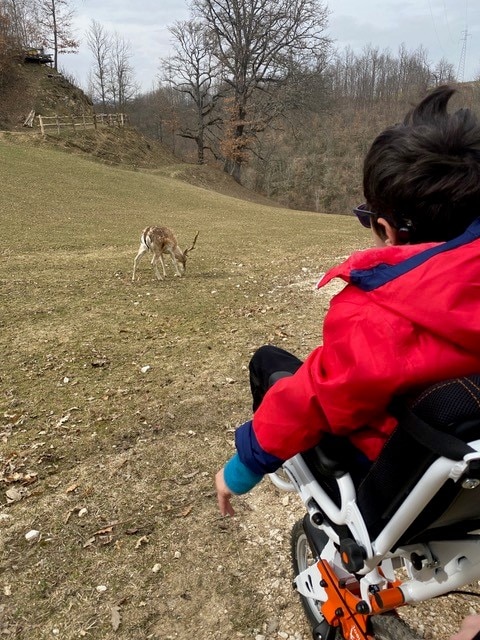 Sirio is a child with spastic tetraparesis and cerebral palsy who should be considered a child who wishes to build his own life, regardless of his conditions. Let's help children and people with special needs like Sirio and his friends by donating two Joëlette Kid Bikes to allow him to enjoy excursions and landscapes he cannot normally see. Italo partecipates to the Miguel of Joëlette on 25 April 2022, a race organised by Sod Italia APS together with la Corsa di Miguel (Miguel's race) a race where the winner is inclusion
Jolette bike Kid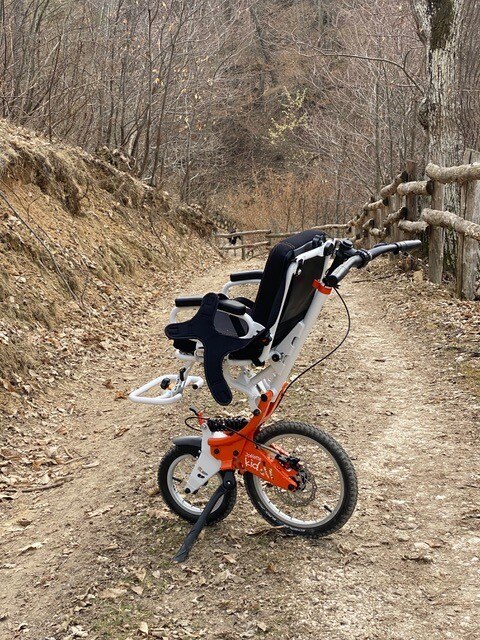 The discovery of the Jolette bike represents for many disabled people, thus for many of their families, a step into freedom and self-determination, which can really change one's life. The Jolette bike is an outdoor wheelchair that can be folded and easily transported; it requires only one companion and allows one to make excursions or run in every season and discover new previously inaccessible places. Fondazione Tetrabondi and Sod Italia APS work to make the special needs of the disabled be recognised, make disabled people accepted and recognised as unique and specific and include them in all social, cultural and recreational contexts.